Lakewood Ranch adds two small, exclusive neighborhoods
Posted by Garry Neeves on Wednesday, April 12, 2023 at 1:57:10 PM
By Garry Neeves / April 12, 2023
Comment
Lakewood Ranch adds two small, exclusive neighborhoods
John Cannon fires off his new designs for neighborhoods Monarch Acres and Kingfisher Estates, which will offer a combined 21 homes, starting at $3 million.
---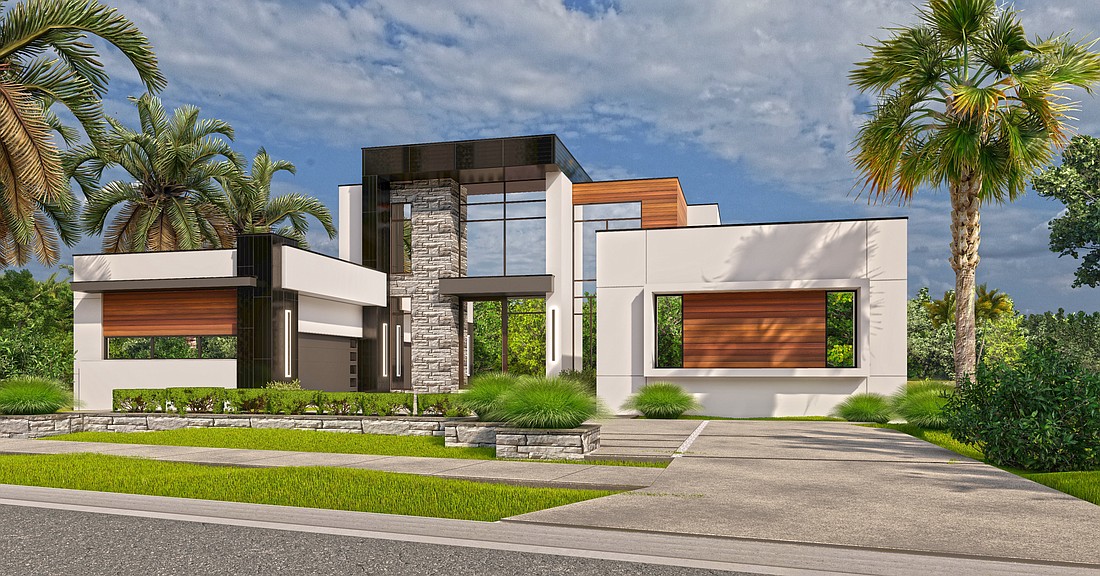 Luxury home builder John Cannon Homes has begun work on two, small, exclusive communities in Lakewood Ranch aimed at the elite.
Monarch Acres will be a community of just eight luxury homes located on Bourneside Boulevard, just to the west of The Concession. Kingfisher Estates will offer 13 lots, with 12 of those on Kingfisher Lake.
The starting price for homes in either community is approximately $3 million, and John Cannon said he expects the price to soar as high as $8 million to $9 million depending on amenities and custom design.
On March 21, Realtor Stacy Haas of Michael Saunders and Co. announced a home sale of $5.15 million, the highest price ever for a Lake Club home.
However, two communities offering 21 homes all at $3 million or more to start is something new for Lakewood Ranch.
Consider that between Feb. 27 and March 10 in the Lakewood Ranch area, 21 homes sold for $1 million or more. However, only one home sold for $3 million or more, and that was a flat $3 million.
Laura Cole, a senior vice president for developer Schroeder-Manatee Ranch, said Lakewood Ranch always has had luxury offerings and custom programs in neighborhoods such as the Country Club, the Lake Club and the new Wild Blue, but she said Monarch Acres and Kingfisher Lake will raise the bar for exclusive neighborhoods.
"These are small communities of exclusive homes," she said. "This is the maturation of Lakewood Ranch. We have a number of different flavors here, and I am excited about these."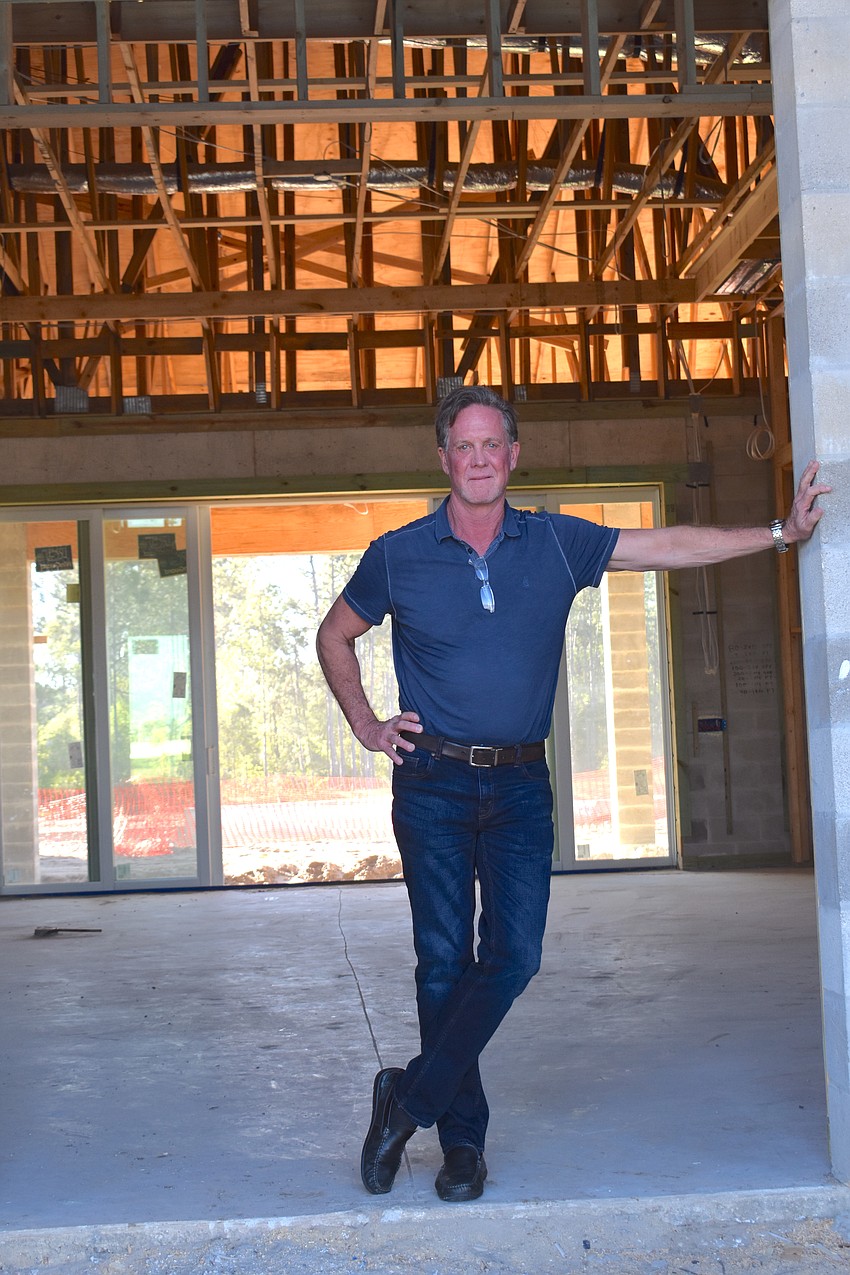 Cannon has figured prominently in building custom homes in Lakewood Ranch's most prestigious neighborhoods, but he always was part of a builders program.
Luxury builders would present models of their exclusive homes on site and then buyers would pick whomever they wanted to build their home in the neighborhood.
This time, Cannon bought the homesites and will do everything himself in the two neighborhoods.
"I give John credit," Cole said. "He put his hand up. He always has believed in the potential of Lakewood Ranch. He always has stepped up."
Cannon, standing at the site of the first home being built in Monarch Acres, said The Lake Club's new home offerings were winding down as that community was nearing capacity.
"We were hoping to continue what we had started in Lakewood Ranch," he said. "We saw the market trending toward exclusive homes in Lakewood Ranch."
Cannon talked to SMR about creating smaller, more exclusive developments and how they fit into SMR's master plan.
"This gives Lakewood Ranch more upper-end buyers," Cannon said. "They wanted a spot for the CEOs, the business owners who wanted an exclusive spot."
The lots at Monarch Acres all are 1 acre or larger with some up to 2 acres. The lots at Kingfisher Estates will be approximately a half acre, but 12 of those 13 lots are on the water.
Both will have one road that will service the community. Monarch Acres, in Manatee County, will be gated while Kingfisher Estates, in Sarasota County, will not.
The first home Cannon is building in Monarch Acres should be finished in the fall and will be more than 7,000 square feet of living area. Construction has yet to begin at Kingfisher Estates.
"These homes are very custom, with high finishes," he said. "These will be discerning buyers. They want it all."
Cannon said it will be a nice alternative to selecting a home in the "upper end" of some of Lakewood Ranch's top communities.
He expects some of the buyers will be those who would have looked at the bay front or the beach front in Sarasota, but due to factors such as hurricanes or red tide, have decided that Lakewood Ranch is a great option.
"You don't have to leave here when the storm is coming," Cannon said.
A Siesta Key resident, Cannon said he and his family lived in one of his Lakewood Ranch models during Hurricane Ian.
"People understand that they can live here and keep a boat in dry storage," he said.
The Monarch Acres property will not have any model homes while Cannon will build a model home at Kingfisher Estates. Earlier this month, John Cannon Homes opened The Model Experience at Waterside Place to show prospective buyers what they could build at either of the two new neighborhoods.
"The first thing we ask is 'How can I make (your home) better for you," he said.
With 3D design and actual models of rooms on site, the Model Experience will use technology to allow people to see their future vision for a home.
"We don't create the house," Cannon said. "She did. She is the one who opens the door, and shows off what she created."
Cannon said the time is right for the exclusive communities.
"Lakewood Ranch has matured," he said. "It is a destination now, with its amenities and the lifestyle. You have shopping, I-75, golfing, trails, the airport."
Cannon noted that those who want to be on a waterfront will enjoy the views at Kingfisher Estates.
"And they have the only lots on the lake that you can have a private boat dock," he said. "You can cruise over to Waterside Place."